SOAR: Orphan Care
Special needs, Orphaned, or Abandoned children's Resources

Working to keep kids in families and caring for those who have none
SOAR is committed to working with local institutions, families, and individuals to see vulnerable children given the best opportunities possible. Whether through our Abandonment Prevention Program, which supports families in choosing to keep and raise their child with disability, or through our SOAR Village which cares for those who have been abandoned or orphaned, we are thrilled to be a part of seeing real change.
It's Party Time!
Can you imagine never having celebrated a single one of your birthdays? That feeling of anticipation as the cake comes out and that slightly embarrassed but deeply loved feeling as everyone sings happy birthday…to you.
We are excited to have started a new tradition–each month we have a party for the children who have birthdays that month. They're simple affairs but with all the important bits: homemade cakes with candles, balloons, party hats, a small gift for each of the Birthday Kids and, most importantly, all of us gathered around singing, celebrating and loving the child who is blessed with another year of life.
We give thanks for supporters who have come alongside to make these monthly celebrations possible and for all of you who are praying that each and every child will have the best year yet!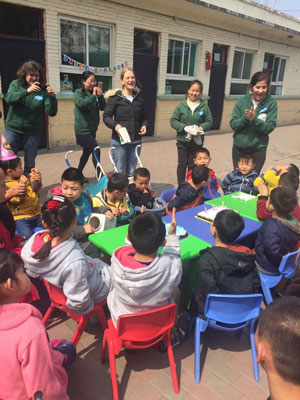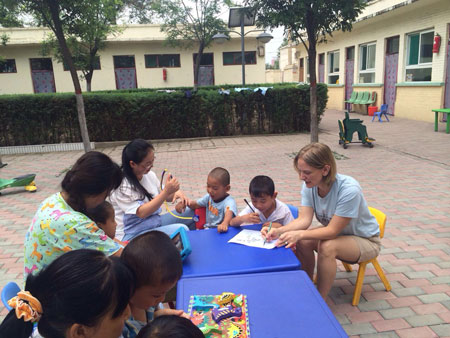 The SOAR Village
In 2014, the doors opened for us to partner with the local orphanage in dramatic new ways. The orphanage, with our help, now provides tailored, specialized care for 54 children (15 girls, 39 boys) with intellectual and/or physical disabilities.
Each child now has his own bed, toys, classroom to learn in, activity room and outdoor play area to explore. Most significantly we have 18 caregivers – which means they can focus well on the three children in their care.
The SOAR Village facilitates regular consultations with physical, occupational, and speech therapists who, for each child, coordinate and revise a Personalized Care Plan (or IEP), set new goals, and train the caregivers in how to implement the plans and reach new heights.
It costs US $250 per month per child to provide this new model of caring for children with disability. Will you partner with us to see this project, and the children in it, flourish? Your prayers and/or your financial gifts of any amount enable this amazing transformation to continue and grow.
Abandonment Prevention
Helping parents keep kids with special needs
In order to prevent the heart-breaking decision to abandon, SOAR is also involved in supporting families facing the prospect of raising a child with disability. By providing a bridge to correct information and resources we hope to see the end of abandonment as parents are empowered to understand, embrace, and raise their child.
A donation to SOAR will enable our local support worker to be available 24 hours a day to connect with and support parents open to hearing about what options are available for them and their child and to help them on that journey.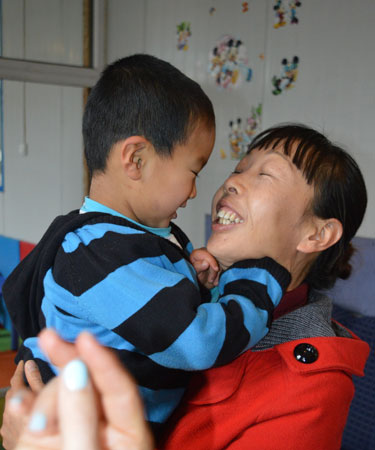 If you are interested in learning more about adoption, or in helping our program through your professional therapy skills, please contact us.