Education for children is one of the largest concerns for families in China – success in school can determine the future for the entire family. Supplemental programs are often sought out to assist kids through trouble spots or provide more and better experiences. Adults also look for English opportunities for themselves. Through our educational programs, Evergreen strives to come alongside families and support them in this need by providing opportunities to grow and improve academically, as well as in life skills and character.
Evergreen's educational programs fall into the following categories: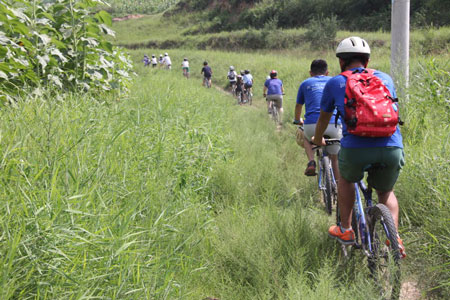 English Camps
Learning English is a critical skill for Chinese children, as this allows opportunities for higher education and better jobs. However, lack of exposure to native English speakers leaves them unable to perform necessary oral English tasks.  Evergreen's camp programs are adventure-based and interactive, utilizing outdoor and sports activities as well as classroom learning to allow each child to grow in English, social, and leadership skills.
During school holidays, Evergreen offers day camps through our community centers that last from several days to a couple of weeks, as well as a week-long overnight camp experience at our Joy in the Journey Camp (JJ Camp) in Yangqu.
Interested in joining us for camp? Please contact our International Office for more information.
iRead Chinese-English Library
The iRead Chinese-English Library is a place where kids can come to read and check out books, as well as attend English classes and other programs.
For information about helping out with our iRead library classes and activities, please contact us.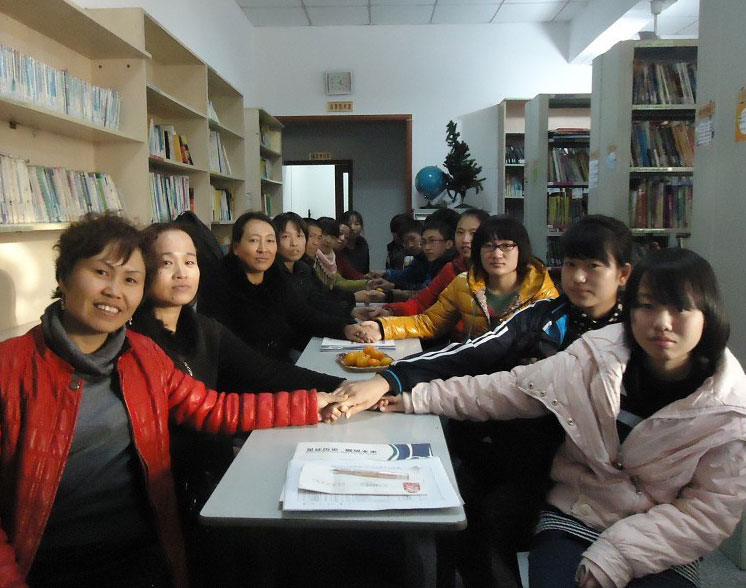 The Scholarship Project
In 2000, the Scholarship Project began as a part of the Regional Educational Development (RED) Project, to help poor farming families in rural Shanxi keep their children in elementary school. At the time, school fees made it impossible for poor children to afford school. Schools have become much more affordable (thanks to some government initiatives), so now we focus on high school and college students from these same poor rural areas. Yearly tuition fees are around 1,500 RMB (approximately US $225) and college students also have monthly living expenses of 400 RMB (US $60). These expenses are extremely difficult for most poor families to bear. Each year, we aim to help to pay tuition for approximately 25 high school students, and also to provide interest-free loans for 10 college students. We would love to help even more students, but rely on donations. Donate now to be a part of making more dreams for education come true! (If donating online, click on "Project" and write in the blank field: "Scholarship Project.")